Missing the Delicious Domino's and Pizza hut in this Quarantine then try this Delicious and healthy Moong Dal Pizza at your home.
New Delhi March 30, 2020: You must have eaten Dominos and Pizza Hut pizzas many times but have you ever tried lentil pizza at home? If not, then definitely do. Made by native and Italian style, this pizza is made from munga dal and fresh vegetables. The special thing is that along with being healthy it is also very liked by children.
Our love for pizza has no boundaries. Anything cheesy or stuffed makes our heart skip a beat or attracted like a bee gets attracted towards a flower. This is a good news for all the pizza lovers that we have found a very interesting and healthy pizza for you.
If you love the blend of gooey cheesy and yummy sauces then this pizza will make you say wowwww! The gooey cheese and wrapped veggies will melt in your mouth in every bite. However, the only thing this Pizza has in common with the authentic Italian pizza is the shape and the use of cheese.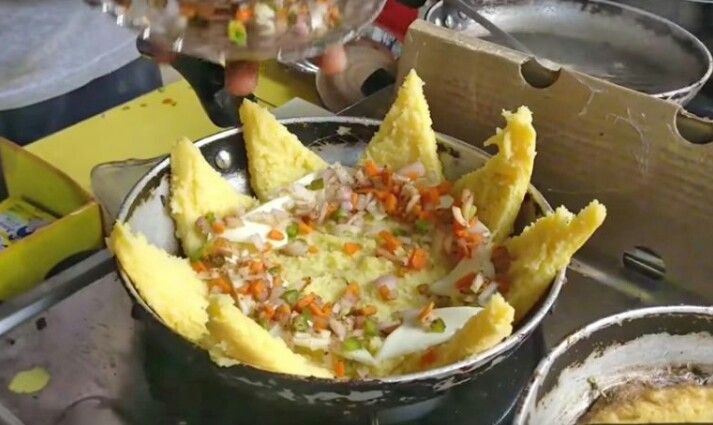 Ingredients Required
250 grams of mustard lentils
one cup finely chopped vegetables (capsicum, tomato, onion, cabbage, carrot, beans, cauliflower)
one cup cheese (grated)
one spoon finely chopped green coriander
2-3 Finely chopped green chillies
8-10 bread slices
salt and red pepper to taste.
Steps to make Moong Daal Pizza
Wash and clean the pulses. Soak for 2-3 hours. Prepare a fine paste in a mixing lentil. Add salt and red chilli powder to taste in the paste. Heat the Tawa little on the flame and put oil. When the oil gets hot, then dim the flame. Dip a piece of bread into the paste of moong dal and put it on a hot pan.
Add finely chopped vegetables on top of the bread. Cook up a little until it becomes crisp. Put a little oil around the bread on the pan and turn aside until fully cooked and golden brown.
You can enjoy moong dal pizza with green chutney and lemonade as a pure typical "DESI PIZZA".